Friday November 2nd. 7:30 PM. Comedy 4 Cancer and the UAW Local 228 present an evening with Mike Stanley and special guests.  Tickets are $15.00 in advance and $20.00 cash at the door.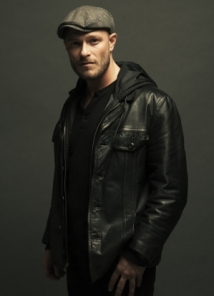 Mike Stanley returns to our stage for another laughter packed evening. Besides the stand up comedy we will have a 50/50 raffle, gift basket raffles, plus affordable food and drink prices.
More about Mike...
WRY, WITTY, CUNNING, AND CRASS Detroit native Mike Stanley is all of these things, but none, when put on paper, quite manage to serve the justice dealt by Stanley onstage. Yeah, he's pretty hilarious, but more than just coarse anecdotes about life and sex,there's an enviable amount of heart and warmth behind Stanley's humor.
Given his penchant toward brutal honesty, spiced up with a healthy dose of insatiable wit, it's not difficult to see why Stanley was named "Best Chicago Stand-up
Comedian" in a Peoples Choice poll done by the Chicago Reader and "Best Detroit Comedian" by HOUR Magazine.
Originally hailing from Detroit, and after spending a decade honing his craft in the Windy City of Chicago, Mike tours constantly, both domestically and internationally. Don't miss out on an incredible opportunity to catch the man in action - this high level of killer stand-up is too remarkable to sit out.
ACCOLADES:
-2005 Winner : "Last comic still standing competition" , Rochester NY.
-2005 Winner : " Joey's comedy club , Comedy Competition" Livonia , MI.
-2005 Top Three : "Michigan Up and comers"
-2006 Winner : " Canadian Mist Whiskey Comedian of the year"
-2007 : Highlighted as a "stand out" at the first "Detroit Comedy
Festival"
-2008 : Semi-Finalist in the "Boston Comedy Festival "
-2008 : Mike was voted "Readers Choice " in the "Best Chicago Stand Up
Comedian" Category of the Chicago Reader Newspaper.
-2009 : Signed onto the Grammy award winning STANDUP! RECORDS .
-2009: Mike was voted in the top 10 of the "Best Chicago comedians" by
Comedy.com
-2010: Semi-Finalist in the "Boston Comedy Festival "
-2011: Performed at the "San Francisco Comedy Festival"
-2012 : "Best of the Midwest " Gilda's Laugh Fest.
-2012: TBS Just for Laughs Festival.
-2013: Was a featured at the 2013 TBS Just for Laughs Festival, one of four comedians given a dual headlining show.
-Guest on the Adam Corrola Show.
-2013: Funny or Die Oddball festival featuring Dave Chapelle.
-2014: LAUGHS national television appearance on Fox.
- 2015: 2nd Appearance on national television LAUGHS. On Fox.
-2015: Akumal Comedy Festival- Mexico - sponsored by Stand Up! records.
- 2016: Cape Fear Comedy Festival.
- 2016: Funny or Die Oddball Festival.
- 2016: Cincinnati Brew Ha Ha Festival.
- 2016: Altercation Comedy Fest. Austin, TX.
Some of the comedians Mike has performed with include : Jerry Seinfeld, Robin Williams, Al Madrigal , Jim Gaffigan, Bill Burr, Dave Attell, Doug Stanhope, Larry Miller, Andy Kindler, Artie Lange, Christopher Titus,Gary Valentine, Marc Curry, The Sklar Brothers, Brian Posehn, John Heffron, Kyle Kinane , Ben Bailey, Jim Jeffries , Glenn Wool , Demetri Martin , Hannibal Buress , Kurt Metzger, Big Jay Oakerson.
There will be 3 comedians performing in all. Proceeds from this event will be used to assist childhood cancer families financially through our 501(c)3 charity "A Mission Of Love"
For tickets to this great show click here.